Where to Begin Your Design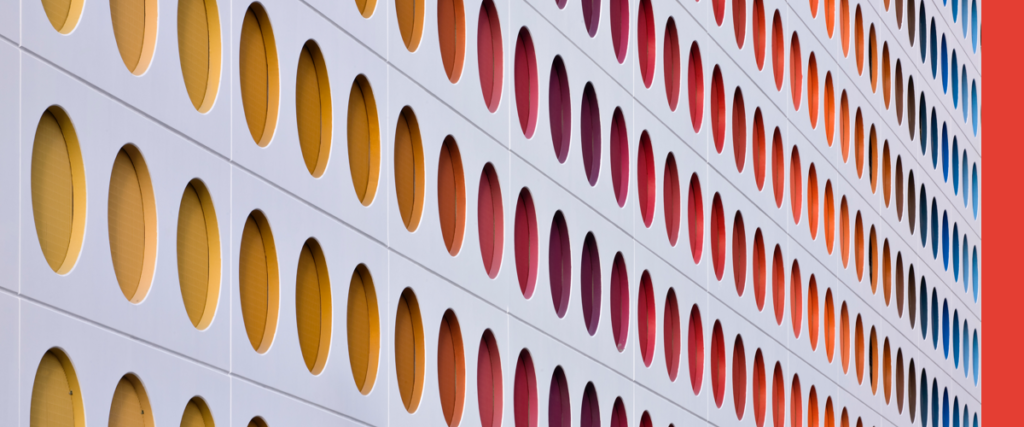 From a Marketer's Viewpoint…
Over 25 years ago, when I was beginning my career in marketing, I decided to take a few design courses at night in Baltimore, where I was living at the time. The school, now called Maryland Institute College of Art (MICA), taught me many important lessons—which at that time were tailored to a physical or print world, but which are still applicable to this day in the digital world.
First, space is space. And while marketers like to fill that space with words and images, white space (the blank area in between images) is equally as important because it gives context to and defines the actual design, guiding the viewer's eye from what is primary to what is secondary in priority. The human eye cannot view everything equally or all at once. It's that simple.
Second, font is a design element—perhaps the most important design element. Why? Just take a few steps back from your monitor and you'll see that words (headlines, sub-headlines and body copy) take up space on the page, thereby forming an image of their own. Furthermore, the selection of font or fonts can make or break the impact of your image. Serif or san serif? Who cares, as long as they look good together as headline and body copy. I'm sure there's a science to this, but I still use my own visual preferences to find the most appealing combinations.
Third, every page is a mathematical canvas. Any page (physical or digital) can be divided into halves, thirds, or fifths. What you decide to place within your guidelines, or consciously outside of them, needs to make sense. As soon as you lose your mathematical perspective, your work becomes chaotic and unappealing. If you don't believe me, try it.
Where can you go for inspiration when starting a design project?
I still like to use physical mediums and logos as good starting points. Art, architecture, interior design, and high-end consumer products are the best sources because they take the most time to decide what looks best and usually have professionals helping them make those decisions. They have already gone through the trial and error process when deciding how best to represent their brands—which you can use to your advantage. Another good place for inspiration is iStock, Getty, Adobe, or any other source of online images. Start a board and collect some of your favorites. I recommended categorizing them for future use, such as backgrounds, textures, videos, etc. and by color palette or type—blues, pastels, high contrast, etc. This will make your job easier and allow you to follow a process when beginning a new design.
I hope you found this helpful, especially if you are a marketer, and not a designer by profession. I believe my perspective can also help you better understand the work of a professional designer, so you can both get on the same page–physical or digital.
---
Want to learn more about our graphic design services? Contact Markitects.
We are recognized as a Top 25 Enterprise Logo Design & Branding Agency on DesignRush.