The Value of Internships: More Than Meets the Eye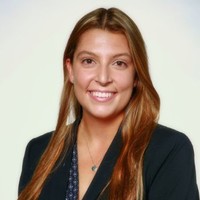 By Lauren Cooper, Marketing Intern
Since I began my internship at Markitects, in June of this year, I have had a front-row seat to experiencing every aspect of business to business marketing. I was fully immersed into their team of professionals in every area of their work; both internally and with clients.
As I prepare to graduate from the Villanova School of Business in the spring of 2019, I reflect on the academic knowledge that I've gained from school, coupled with my practical business experiences with Markitects. I am very grateful for the opportunity of this internship because it has allowed me to learn so many instrumental and supplemental nuances about marketing that are not taught in the classroom.
I was able to learn about the B2B marketing industry through many different research endeavors this summer. In one instance I was tasked with searching for professional emails to obtain leads for clients, and the task turned out to be more challenging than I expected. Personal contact information can be difficult to come by. However, now I have discovered many different platforms and research methods to assist me in personal contact searches. This assignment allowed me to become more familiar with the operations and needs of Markitects' clients.
I was also exposed to Google Ads, where I gained an understanding of various benefits and implementation strategies. I learned about the vast amount of campaigns that are available, and when each strategy is most optimal. By analyzing competitors' strategies and organic search results, I was able to compile a report to compare ads and examine which keywords would be most effective for purchase.
Another intriguing assignment I had was to organize and analyze data regarding email campaign results. I learned how to navigate analytical reports in order to track email opens, clicks, click-through-rates, unsubscribes, and bounces. Once I was able to comprehend the meaning of the results, it was easier to present our findings and determine the overall effect of each email campaign. As an intern, it was extremely rewarding to be able to experience numerous small assignments coming full circle. It was great to see how data is used to enhance future campaign strategies.
I was fascinated when researching effective social media strategies for B2B companies. My research indicated the importance of establishing thought leadership on social media. I found that establishing a distinctive voice on social media is a key component of successful B2B social media initiatives. Research also indicated that B2B companies should approach social media communications as a conversation as opposed to a one-way broadcasting mechanism. Learning about the distinctions between social media strategies of B2B and B2C marketing was helpful in understanding the differences between the two.
Working at Markitects also taught me the importance of CRM systems and the nuances associated with maintaining such systems. I became very familiar with Salesforce, HubSpot, and Constant Contact by routinely adding, updating, and maneuvering contact information lists for clients. These systems are complex and provide a wealth of information and it was extremely helpful to learn how to use these systems effectively.
The marketing classes I have taken thus far have all reiterated the importance of CRM systems, and implied that they are widely accepted tools for marketing and sales departments. However, while attending client meetings, I saw just how difficult it is for companies to effectively implement and utilize these systems to their advantage. Though the benefits of a CRM system are numerous, the implementation process can be taxing. While attending client meetings, I witnessed the struggles of practical implementation, and this is an experience I would not have seen in the classroom.
Since digital marketing is key to the future of marketing communications, I have been particularly intrigued with learning the many facets of website design. I participated in meetings to develop content, select images and visuals, and code websites. I was able to help program a few website landing pages on WordPress, which was an incredibly exciting task since I could experiment with the numerous editing functions and see my changes displayed on the Internet. I learned the importance of website navigation and observed the website creation process from beginning to end, which was fantastic.
Without a doubt, one of my favorite parts of my internship experience was each time I was able to attend client meetings. Meetings included website development discussions, pitch meetings, and even an informational video shoot. Each meeting was unique and we always returned to the office with more considerations and ideas. Attending pitch meetings with potential clients was an especially interesting experience, and an awe-inspiring one as well because I was able to learn how Markitects markets their services and builds client relationships. Another unique opportunity was being able to see the production of an informational video for a client's advertising campaign. I was able to see how the script for the video was developed, the actual video shoot that took place, as well as the editing and final production process.
My experience at Markitects has been an invaluable opportunity which has provided me with a very well-rounded exposure to marketing. The team graciously incorporated me in all areas of their company, which enhanced my exposure to general office management. I was trained to professionally answer phone calls, address the needs of office visitors, and effectively help clients. Thanks to my experience at Markitects, I am now more confident about entering the business world after graduation.